Traditional Korean Wedding (31 May 2003)
At the hairdressers before the ceremony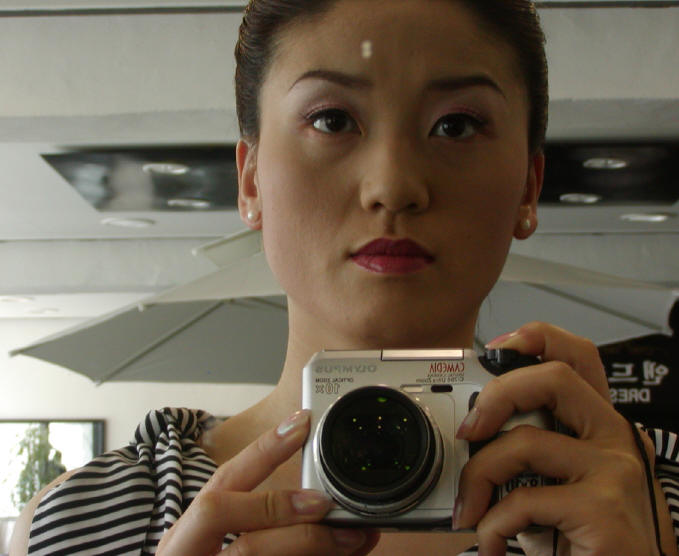 Directions in the parking lot to the wedding of Kang and Albert at Kang Park
Map of the Public Park Commemorating General Kang's victory of 1018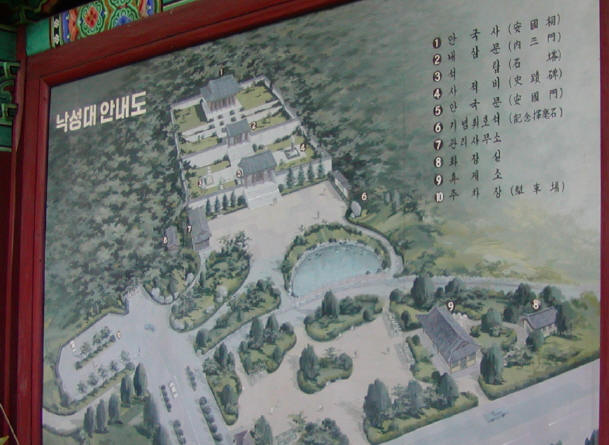 General Kang, the great ancestor who protected Korea from invaders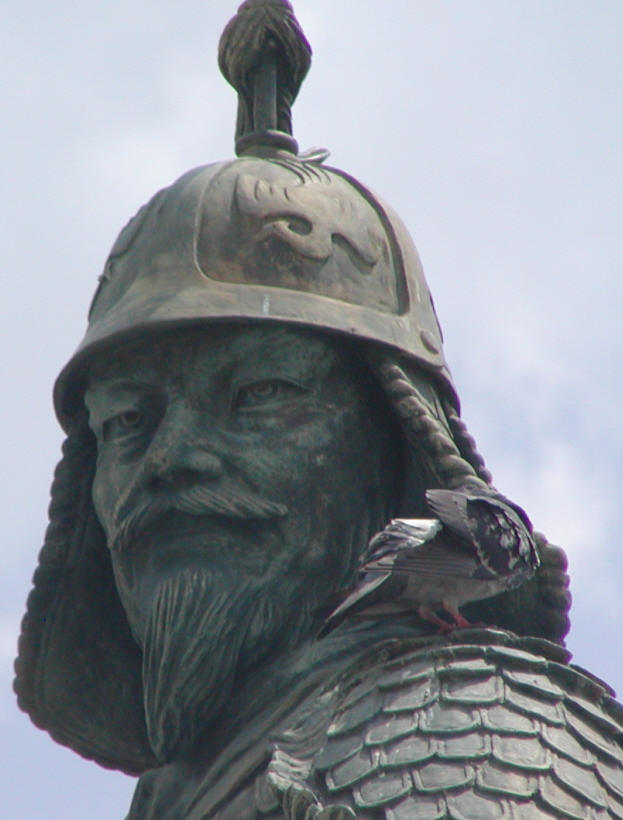 The Shrine of General Kang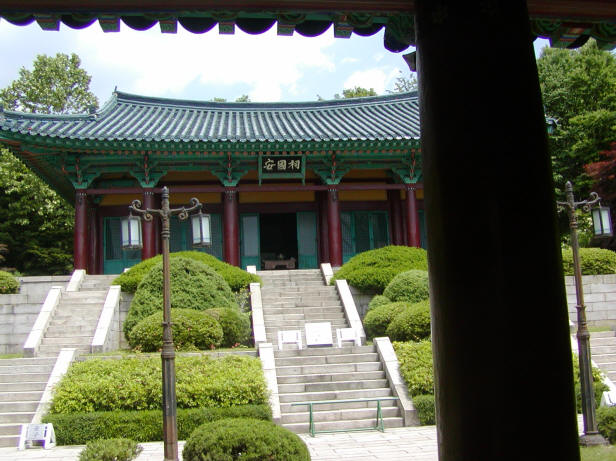 Mr. Kang, the eldest family member, with his wife, and Sarah Kang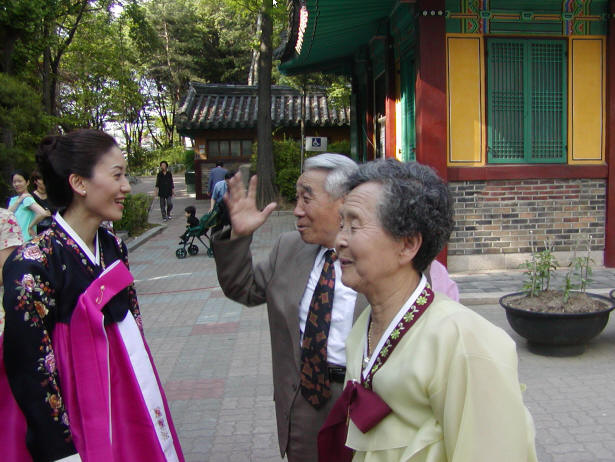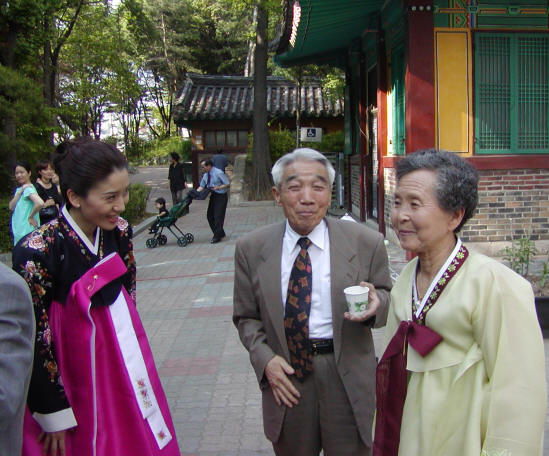 At the gate of the garden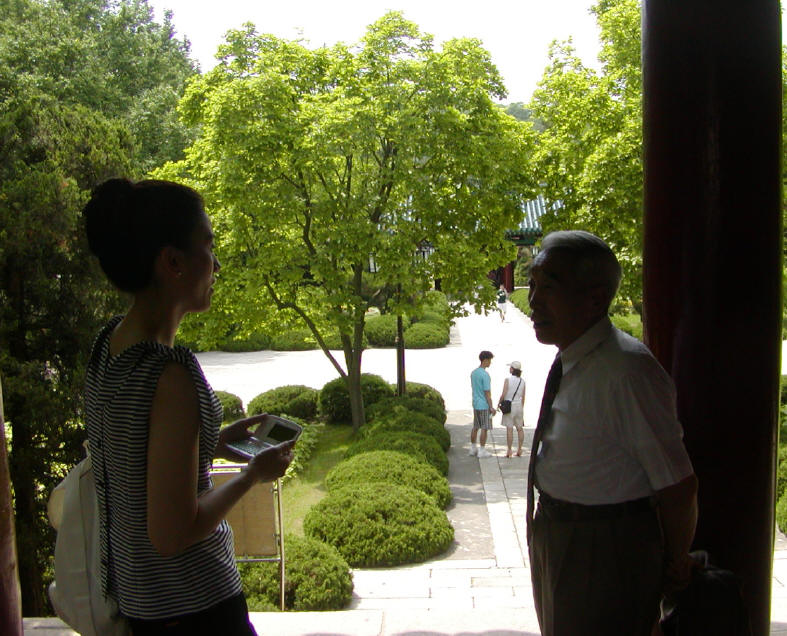 The scribes who keep the tally of contributions toward the wedding expenses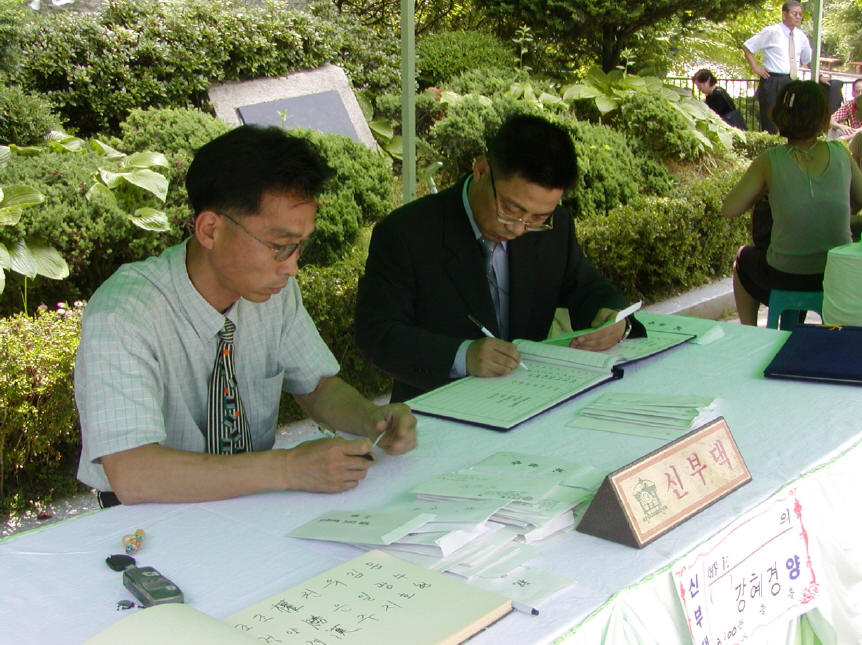 At the Gate of the Garden wearing traditional robes ("Han-Bok")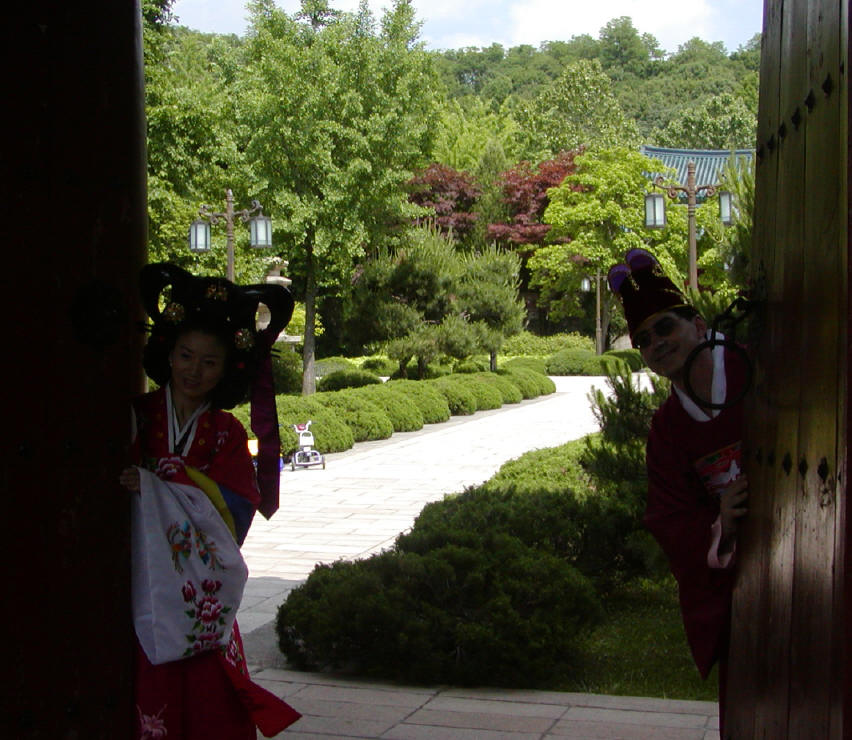 A girl I met on the subway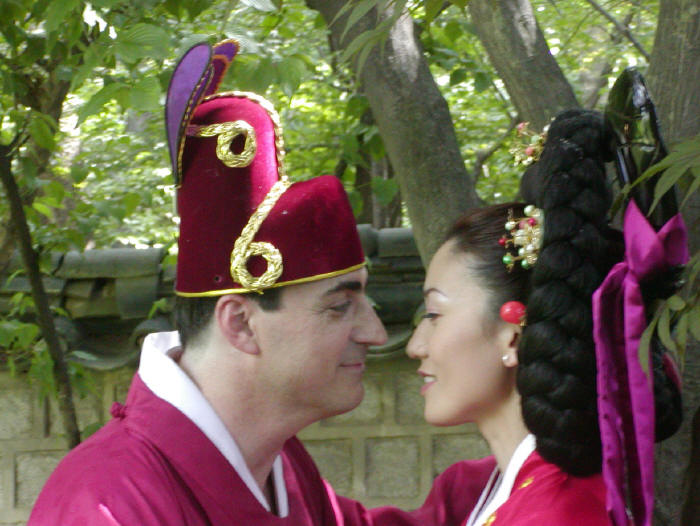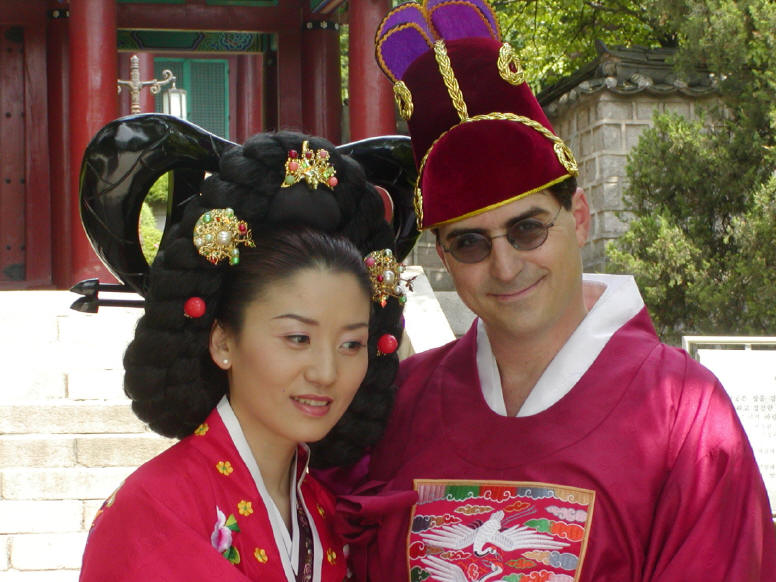 A belt made out of marble?
Bride's robe shows flowers (earthly realm?). Groom's robe shows birds and clouds (sky realm?)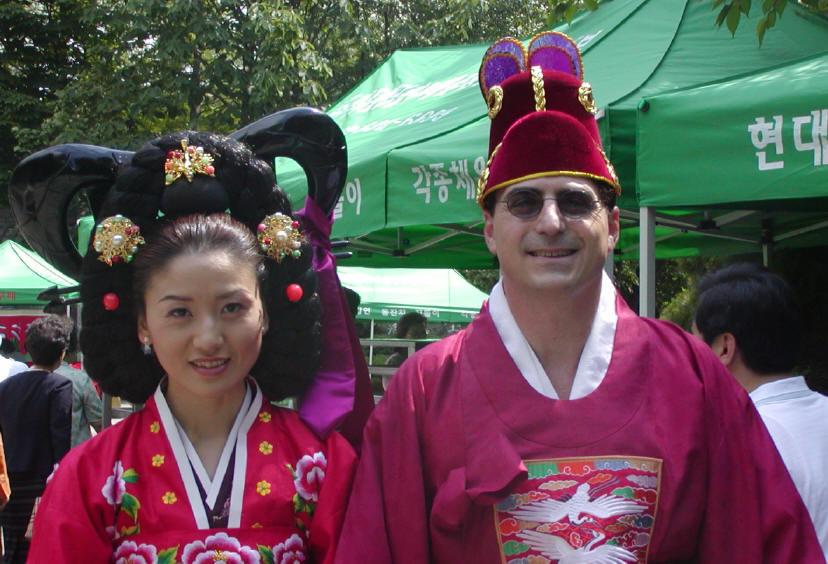 Traditional wedding ceremony leader and assistant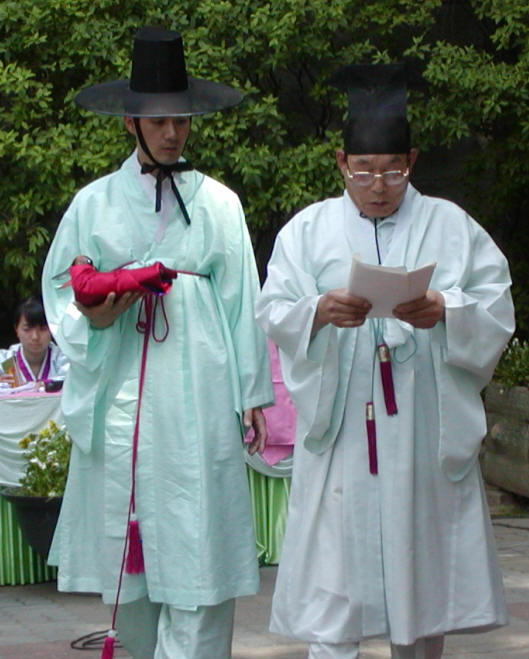 Pagentry with the youngest family members
Groom enters the wedding stage behind a blue silk veil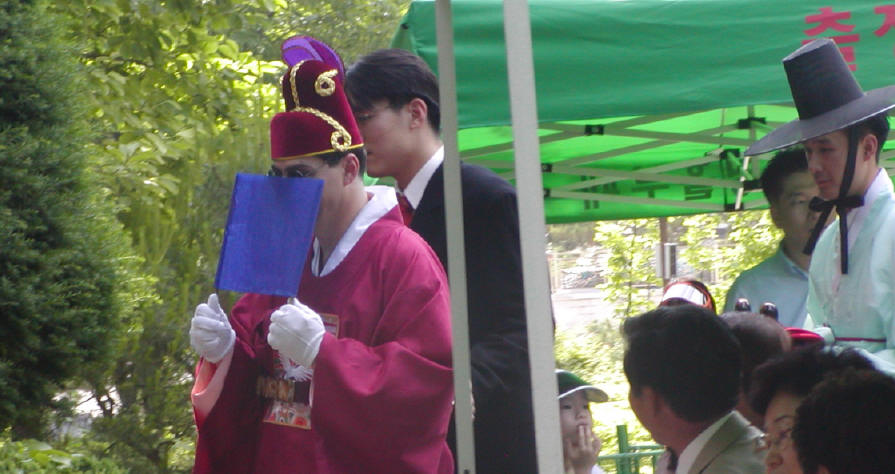 Bride enters the wedding stage
Full-bow in progress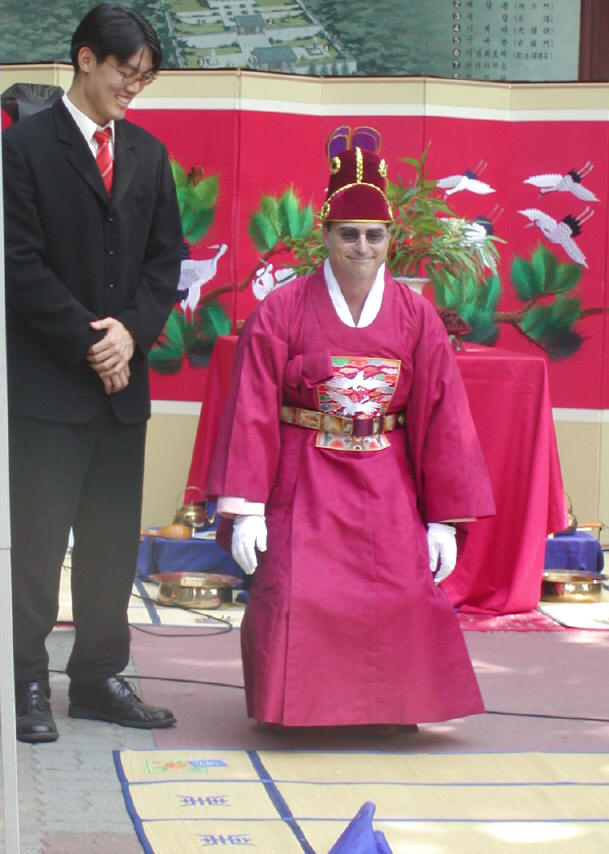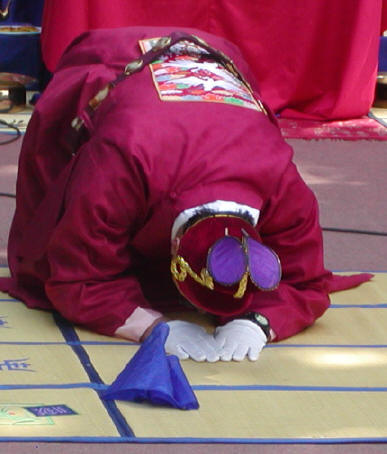 Bride with maidens attending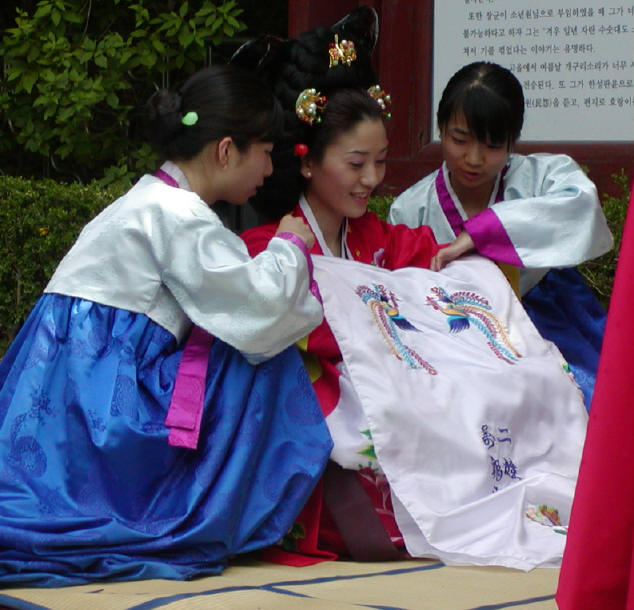 Drinking together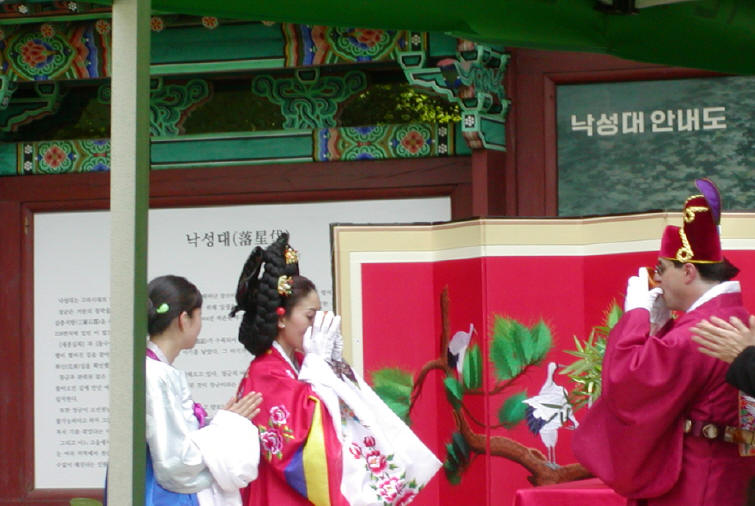 The final bow is to the witnessing public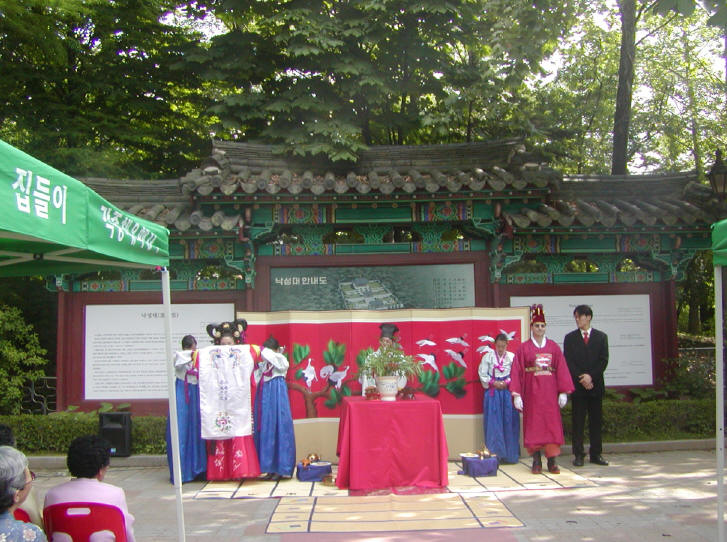 The maidens support the bowing bride's headdress

Done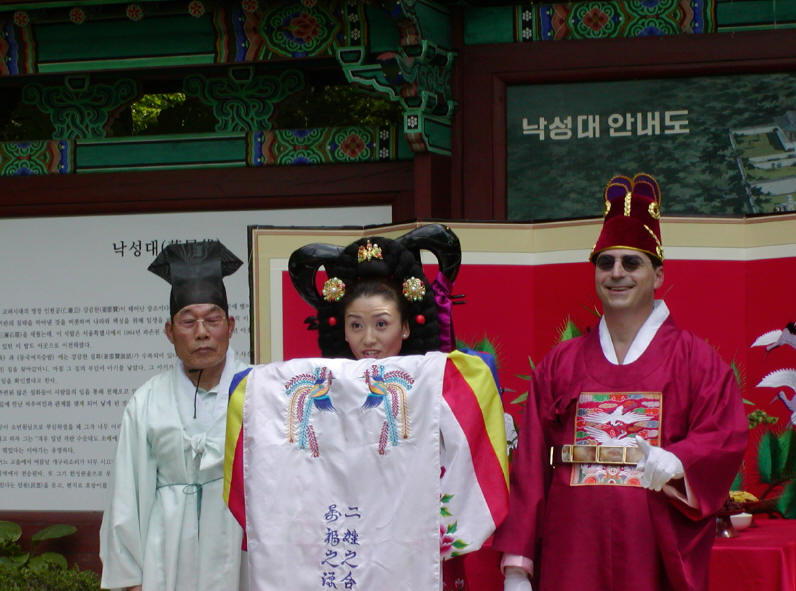 Bride exits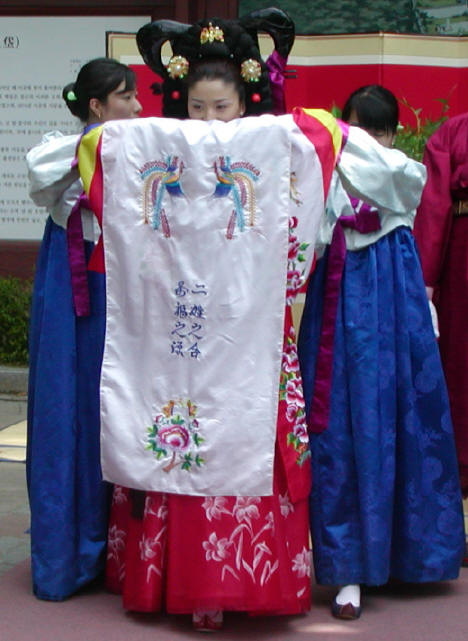 Kang family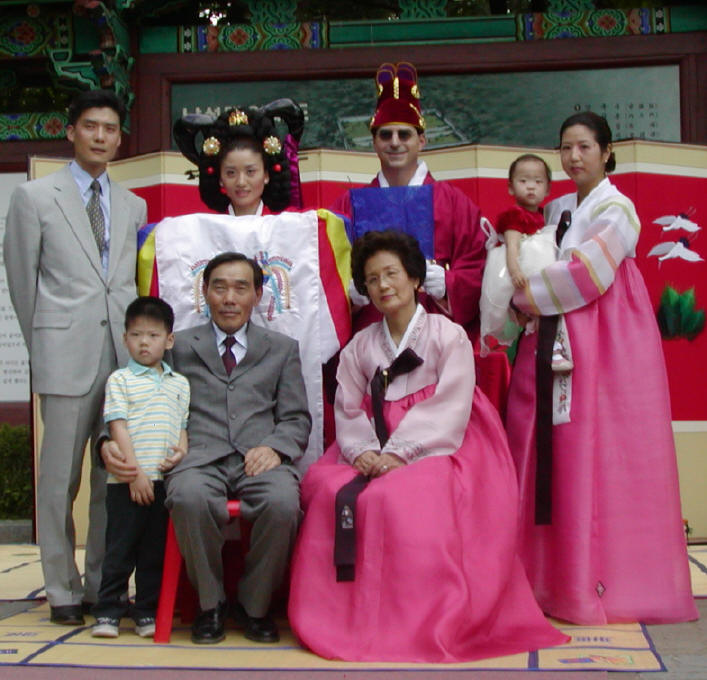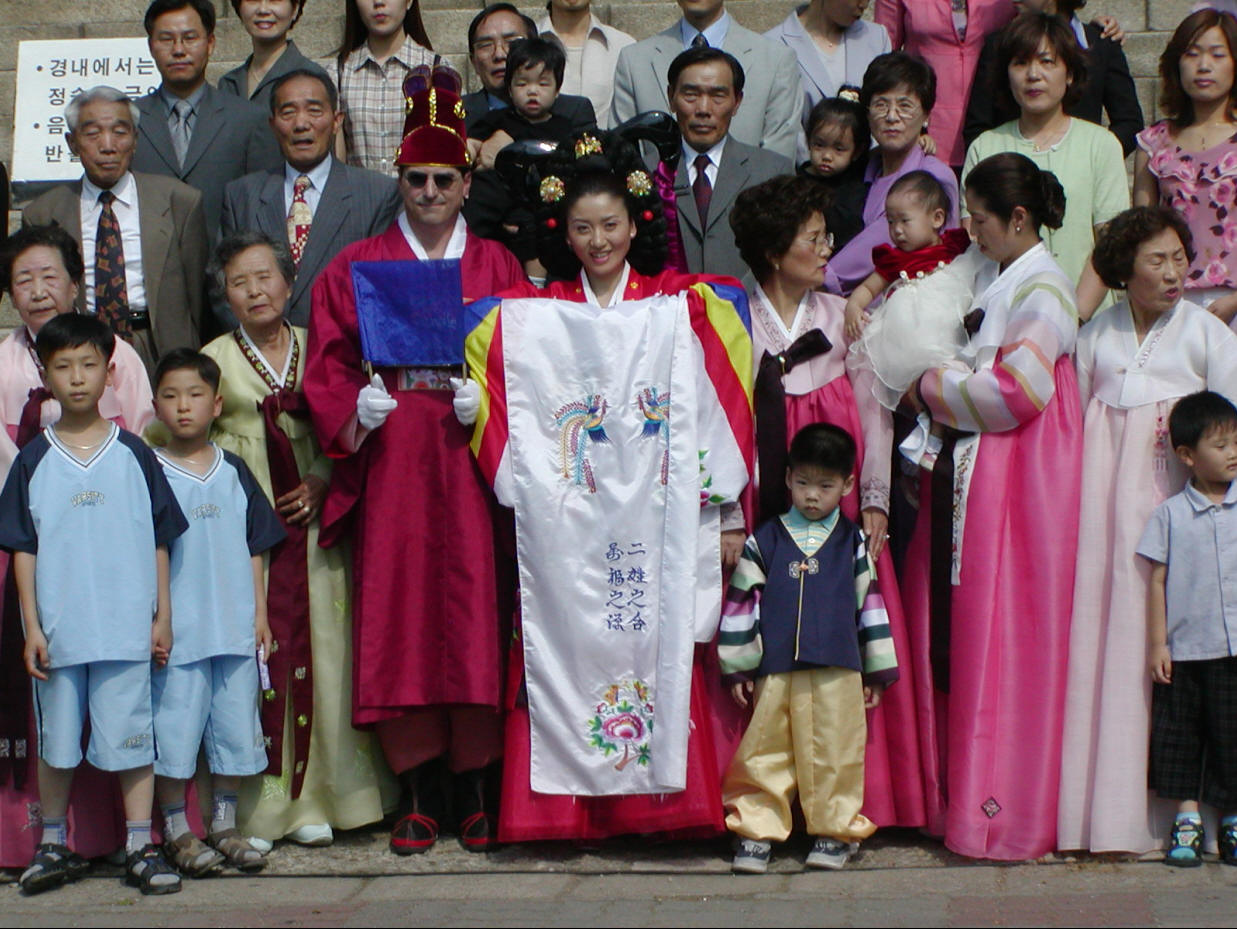 LEE Jae-Hyoung, who translated the instructions I needed to perform the ceremony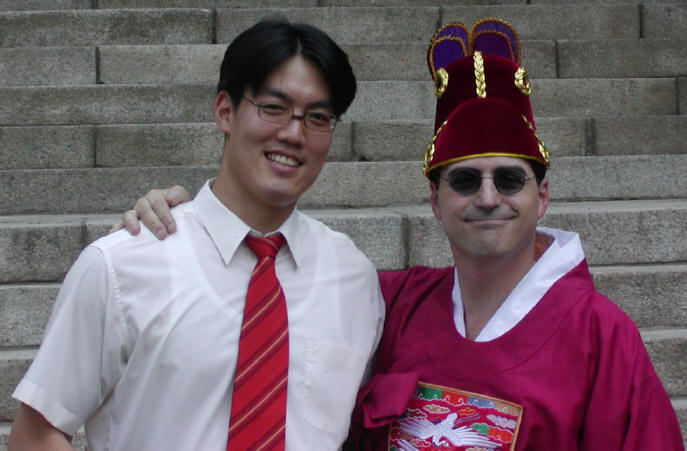 After the wedding ceremony
(Note: one of the kids above wears overalls that say "GLOBALIZATION")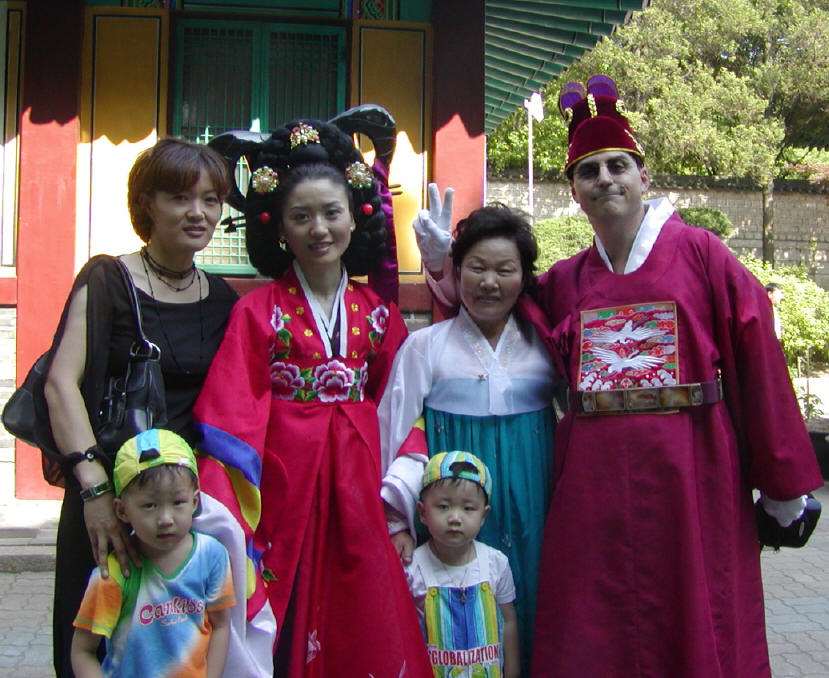 Less formal robes ("Han-Bok") for greeting wedding guests at the feast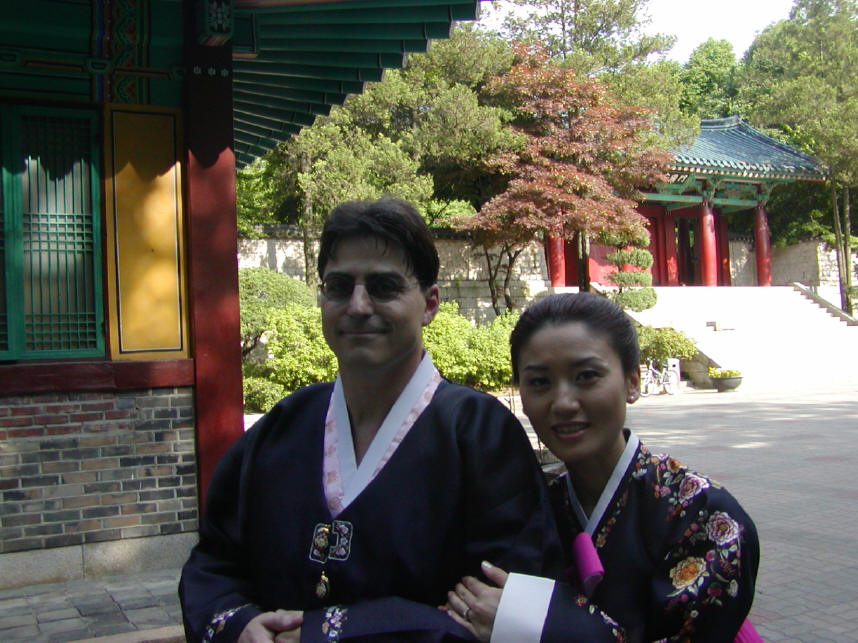 Yuri and son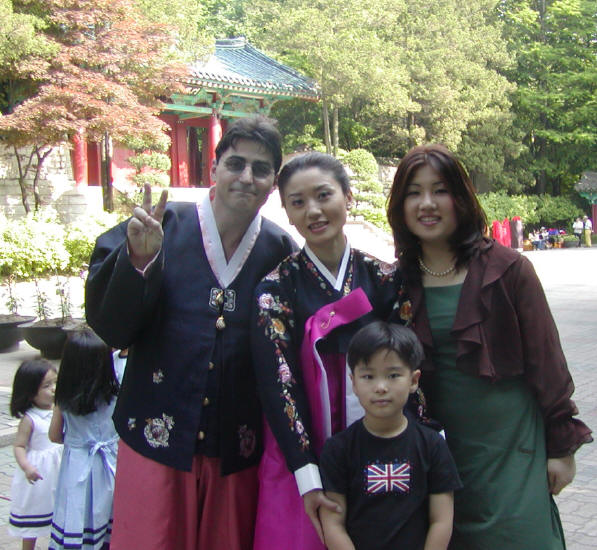 The area surrounding a resort where we went to relax, swim, and sing karaoke.
The resort was basically a hotel of rent-by-the-day apartments with kitchens, and such a hotel is called a "condominium".